Description
The Precipice Trail begins with a traverse of rugged talus slope. A wooden bridge and occasional iron handrail allow climbers to traverse narrow, exposed ledges. At the junction with the Orange and Black Path, the Precipice Trail continues to the left. Several series of long iron rungs and ladders lead up the open, vertical cliff face. Upon reaching the summit of Champlain Mountain, climbers are rewarded with impressive views.
Descending the Precipice is dangerous and not advised. Return on the Champlain North Ridge Trail. This is a moderately steep descent on open granite. At the next junction, in 0.6 miles, turn right onto the Orange and Black Path. There are several steep sections, so care is advised. At the base of a stone staircase, the Orange and Black Path splits. A right traverses the steep slope of Champlain's East Face and intersects with the Precipice. For an easier return to the parking lot, turn left and continue down to the Park Loop Road. A right on the loop road leads back to the parking lot. Watch for traffic.
Other Information
Geocaching is prohibited within Acadia National Park; however, the park does sponsor an EarthCache Program for those seeking a virtual treasure hunt!
Trail Manager
Visit Acadia National Park online for more information or contact: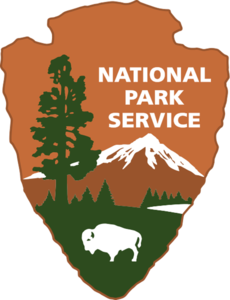 National Park Service, Acadia National Park
PO Box 177
Bar Harbor, ME 04609
Phone: (207) 288-3338
acadia_information@nps.gov