Description
The Wild Gardens Path leads to the Tarn, a shallow body of water in the process of turning back into a meadow. Once reaching the Tarn, turn left and continue to ME Route 3. The Beachcroft Trailhead is across ME Route 3 slightly to the right. Use care crossing the road.
Cut granite stairs and flat stone pathways wind up the side of Huguenot Head, crossing a large boulder field. Views of Dorr Mountain and the Tarn are quickly revealed. After circling around Huguenot Head, the trail dips slightly before ascending Champlain Mountain. This section of trail has granite stairs, rocky scrambles up granite ledges, and finally, just before attaining the 1,058 foot peak of the mountain, smooth expanses of granite. This trail is not recommended in wet weather.
The South Ridge of Champlain Mountain crosses beautiful open granite expanses with views of the Cranberry Isles and other islands to the south. It passes through stunted gnarly pitch pines. Expect to be delayed in your hike during August as you stop to browse on blueberries. Pause also to enjoy the Bowl, a peaceful pond nestled behind the Beehive.
The South Ridge Trail connects with the Bowl Trail which leads to the Park Loop Road and Sand Beach (0.8 miles). For a longer, more scenic route consider the Gorham Mountain Trail (1.4 miles).
If you choose to hike to the 525 ft summit of Gorham Mountain, you will be rewarded with additional expansive views of Frenchman Bay and the outer islands. The trail continues down the south side of Gorham Mountain to the Gorham Mountain parking area and the Park Loop Road. Choosing this option adds 1 mile, for a total of 5 miles.
Other Information
The steep east face of Champlain Mountain which faces Frenchman Bay, is the nesting area of Peregrine Falcons from March until August, so for a special treat, watch for these swift predators flying above or in front of you. The Precipice Trail on this cliff face is closed during breeding and nesting season, and is a poor choice for a descent down the mountain at any time of year.
Geocaching is prohibited within Acadia National Park; however, the park does sponsor an EarthCache Program for those seeking a virtual treasure hunt!
Trail Manager
Visit Acadia National Park online for more information or contact: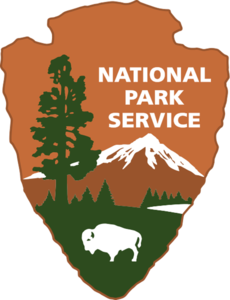 National Park Service, Acadia National Park
PO Box 177
Bar Harbor, ME 04609
Phone: (207) 288-3338
acadia_information@nps.gov