Description
The Aroostook Valley Trail is a 28-mile trail that connects the towns of Presque Isle, Caribou, Washburn, Woodland, and New Sweden. Riders will find a gravel surface trail that is open to multiple use, year round. Scenery varies from open fields to deep woods, and meanders along many streams and the Aroostook River.
Most of this trail is very remote and riders should be prepared for a backcountry experience. Enjoy the trail and please remember it is multi-use; motorized users must yield to non-motorized users and are asked to demonstrate courtesy and ethics to all trail users as well as abutting landowners.
Other Information

This trail passes through a property that was acquired in part with funds from the Land for Maine's Future program. For more information about the LMF program and the places it has helped to protect, please visit the LMF webpage.
Trail Manager
The Aroostook Valley Trail is maintained by the Off-road Vehicle Division of the Maine Bureau of Parks and Lands. For more information, please contact: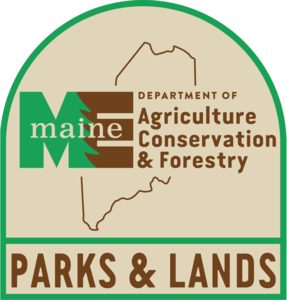 Maine Bureau of Parks and Lands, Off-road Vehicle Division
22 SHS
Augusta, ME 04333
Phone: (207) 287-4957