Description
Officially called the Rolland F. Perry City Forest, but commonly known as Bangor City Forest, this vast network of trails lies on the City's northern border with Veazie and Orono and encompasses more than 680 acres of wildlife habitat and working forest. Trails vary in length and difficulty with more than 4 miles of gravel access roads providing flat easy walking and more than 9 miles of "secondary" trails for running, hiking, biking, snowshoeing, and cross country skiing. The hill connecting to the southern access of the forest was once a town dump, but now affords a scenic view and great sledding in the winter time.
The main forest and trails are owned by the City of Bangor, but a parcel on the southern end, the North Penjajawoc Forest, is owned and managed by the Bangor Land Trust and provides a connection to Northeast Penjajawoc Preserve. Additional connections exist with Bangor Land Trust's Walden Parke and the Orono Bog Boardwalk and form a larger integrated system of over 20 miles of trails.
Visitors to Bangor Land Trust preserves should be aware that they may find additional trails that are planned and maintained but not mapped.
Other Information
The Bangor City Forest Report is an independent site that provides great, trail-specific information for the Bangor City Forest. Please follow carry-in, carry-out policy to help keep this a natural and scenic place for all visitors. Fires are prohibited and hunting is not allowed. Groomed ski trails are for skiing only! Please do not walk or snowshoe on groomed ski trails in the winter.
Dogs allowed on leash only, please be respectful and pick up after your pet.
Flora and Fauna of Bangor City Forest offers frequent observations about the natural world, recorded by Maine Master Naturalist Clare Cole.
Trail Manager
Visit Bangor Land Trust or Bangor Parks and Recreation online for more information or contact: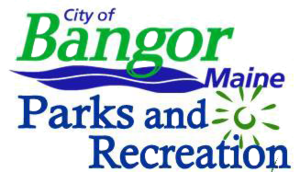 Bangor Parks and Recreation
647 Main Street
Bangor, ME 04401
Phone: (207) 992-4490
parks.rec@bangormaine.gov
View website

Bangor Land Trust
PO Box 288
​8 Harlow Street Suite 4B
Bangor, ME 04402
Phone: (207) 942-1010
info@bangorlandtrust.org
View website