Description
Bethel Village Trails offers cross country skiing for all ability levels. We have flat terrain for beginners, gently rolling hills for intermediate skiers, and expert trails for those who enjoy steep hills and tight turns. Half our trail system winds between trees on what is a golf course in the summer, allowing views of the Mahoosuc mountains, while the other half is wooded--a welcoming network on windy days. Our dog-friendly trail, Dog Days, is popular with skiers whose furry friends need some exercise. The remainder of our trail system is closed to dogs. Our trail system connects to Gould Academy's Pine Hill trails, which offers gently-rolling trails in the fields and expert trails in the woods. The entire trail system, with 30km of wide trails, is groomed for both classic and skate skiing.
Bethel Village Trails has a full rental fleet for skiing, snowshoeing and fat biking. We will help you decide what equipment is best for you, show you how to use them, and even give you some tips to ensure a great time on the trails. We also offer lessons for beginner and intermediate skiers--chose a group or private lesson, or join one of our clinic series to really go in-depth in learning how to ski.
Other Information
Millbrook Tavern is available on-site for lunch and dinner--check The Bethel Inn Resort website for details.
Trail Manager
For more information, visit the Inland Woods + Trails website or contact: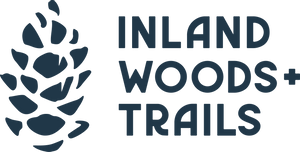 Inland Woods + Trails
PO Box 572
Bethel, ME 04217
Phone: 207.200.8240
info@woodsandtrails.org
View website