Description
Eight miles of singletrack trails are regularly groomed to provide a well-packed surface for snowshoeing and fat biking. This winding trail system, which follows gently rolling terrain, has several loops that begin at Bethel Village Trails. Dam Loop is a favorite with snowshoers, as it crosses Mill Brook twice for beautiful views of the stream and an old stone dam. Helix provides flowy fun for riders on fat bikes, with lots of twists and turns to keep riders guessing.
Please note that regular mountain bike tires should not be used on the fat bike trails. Tires should be over 3.5" wide.
Other Information
Millbrook Tavern is available on-site for lunch and dinner--check The Bethel Inn Resort website for details.
Trail Manager
For more information, visit the Inland Woods +Trails website or contact: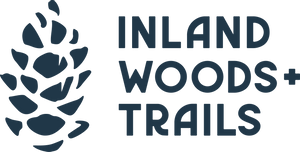 Inland Woods + Trails
PO Box 572
Bethel, ME 04217
Phone: 207.200.8240
info@woodsandtrails.org
View website