Description
The trails on this property provide access to forests along ME-88 as well as access to the shorefront, including a sand beach, bath house, and pier.
The 0.6 mile Stonewall Trail, popular with Cumberland Foreside residents, is a wooded path running parallel to ME-88. It extends both north and south of Beach Drive, with the trailhead located between ME-88 and the parking lot.
To the north, the Stonewall Trail connects to the Spears Hill Trail (0.5 miles) which leads to Broad Cove. A loop can be made by continuing back to the parking lot on the Broad Cove Access Trail, a 0.5-mile gravel road with some steep section as it climbs up from the shore, and the most direct access to Broad Cove from the parking lot.
Off the Broad Cove Access Trail (0.3 miles from the parking lot), a 0.3 mown path meanders through and loops around large field.
To read about Enock Glidden's experience using his wheelchair on a hike at Broad Cove, visit MTF Stories.
Other Information
The property has an interesting history, originally as the site of important fishing grounds for Abenaki people, and later as the location of Cumberland's town farm.
The Stonewall Trail traverses privately owned land; please be respectful to neighbors.
Trail Manager
For additional information, visit the Chegeague & Cumberland Land Trust website, or contact: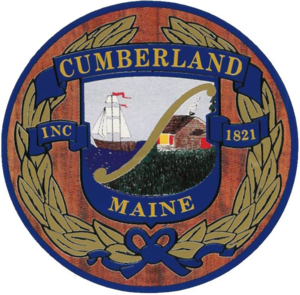 Town of Cumberland
290 Tuttle Road
Cumberland, ME 04021
Phone: (207) 829-2220
cbolduc@cumberlandmaine.com
View website
Chebeague & Cumberland Land Trust
371 Tuttle Road, #2
Cumberland, ME 04021
Phone: (207) 489-9538
info@ccltmaine.org
View website