Description
This is an extensive network of trails ranging from easy paved pathways and woods roads to to more challenging single track and biking trails. The diversity and scale of the network means that recreation opportunities are available to all ages and ability levels. Campus Recreation maintains a groomed network of ski trails in the winter months.
Allowed recreation is for walkers, joggers, cyclists, mountain bikers, skiers, snowshoers, and equestrians. Please be considerate and avoid walking or letting pets on groomed trails in the winter.
The DeMeritt University Forest was named for Dwight B. Demeritt in 1971 in recognition of his work to procure the land for the University of Maine. Four tracts of government land near UMaine(ca. 2,000 acres) when it was acquired by lease in 1939 and then by deed in 1955. The DeMeritt University Forest has played a key role in education, research, demonstrations, and training of students. It is a haven for wildlife and members of the University community.
Other Information
Please watch Facebook for trail updates. You don't need to have a Facebook account to view our Facebook page.
Please report downed branches, general damage or disrepair to Eric Swett at (207) 581-3485 or ernest.swett@umit.maine.edu. Please report any misuse of the trails or any vandalism to Campus Recreation at (207) 581-1082 or UMaine Police at (207) 581-4040.
Trail Manager
Visit Campus Recreation online for more information and a printable map or contact: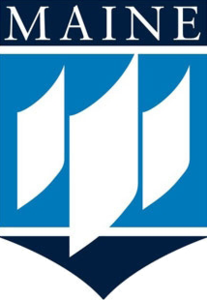 University of Maine, Campus Recreation
University of Maine
5797 Hilltop Road
Orono, ME 04469
Phone: (207) 581-1082
campusrecreation@umit.maine.edu
View website