Description
The main features at French Falls Park are the rocky ledges and huge boulders along the fast flowing Androscoggin River. Other attractions are the wide trails and many scenic spots overlooking the fast flowing river.
Three loops make up the French Falls Trails. All three trails have painted directional markers.
The Red Trail is the longest of the three trails. It heads north and parallels Mosquito Brook at its furthest point.
The Blue Trail heads south to many rocky points and just beyond the French Falls on the Androscoggin River.
The White Trail goes north and parallels the river.
A fourth trail shown on the map is a snowshoe-only trail at this time with minimal markings.
Other Information
The land is owned and managed by the Androscoggin Land Trust who partners with the Recreation Committee of the Town of Jay to manage the network of trails. The 40-acre parcel of mixed forests at French Falls is adjacent to the Whistle Stop Trail and the town softball field. The park is a quiet sanctuary near a large industrial producer of paper products and near a busy Maine highway and yet is a quiet and refreshing walk in the woods along a beautiful and wild river.
For over 70 years, the Class I rapids at French Falls marked the end of the ride for logs floating down the Androscoggin River. Look for evidence from that operation that began the process of converting wood into paper at the Otis Paper Mill in Chisholm. Now the forested shore line is alive with a healthy diversity of plants and animals. Sunrise and sunsets are the best times to observe birds and wildlife along the river. This section of the Androscoggin is known as a prime spot for catch-and-release large and small mouth bass.

This trail passes through a property that was acquired in part with funds from the Land for Maine's Future program. For more information about the LMF program and the places it has helped to protect, please visit the LMF webpage.
Trail Manager
Visit the Town of Jay or Androscoggin Land Trust online for more information, or contact: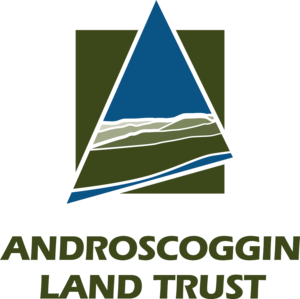 Androscoggin Land Trust
86 Main Street, Suite 201
PO Box 3145
Auburn, ME 04212
Phone: (207) 782-2302
View website
Town of Jay
340 Main Street
Jay, ME 04239
Phone: (207) 897-6785
Fax: (207) 897-9420
joffice@jay-maine.org
View website