Description
The Thomaston Village Trail is the first "urban" section of the Georges Highland Path trail system. It is a pleasant three-mile sidewalk excursion through the town village and along its waterfront. The trail begins at the Thomaston Green, site of the former state prison, where it provides sweeping views of the St. George River from high above the shoreline. The St. George River clamflats, hailed as the most productive in the state, are visible at several points along this stretch of the trail.
The Thomaston Village Trail is a partnership between the Georges River Land Trust and the Town of Thomaston and its Conservation Commission.
The Georges Highland Path network of conservation trails is a project of the Georges River Land Trust.
Other Information
Leashed dogs are permitted. Please clean up after your pet!
Trail Manager
Visit Georges River Land Trust online for more information or contact: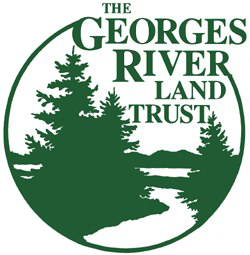 Georges River Land Trust
8 North Main Street, Suite 200
Rockland, ME 04841
Phone: (207) 594-5166
info@grlt.org
View website