Description
The Greenbelt Walkway is an off-road pathway enjoyed by thousands of residents and visitors each year. From south to north, the trail spans 5.6 miles, from the Wainwright Athletic complex near the Scarborough town line to the historic Bug Light Park, where Liberty Ships were built during World War II.
The trail treats walkers, runners, and cyclists to easy strolls, three distinct vistas of the Portland waterfront. Wildlife watching along the trail is also popular at many of the fields, wetlands, marshes, and woods passed along the route. Bug Light Park, the northern end of the Greenbelt Walkway, provides expansive views of Portland Harbor and, as a 9-acre park with a beach, offers a great picnic and walking spot.
The Greenbelt Walkway also functions as the northern end of the Eastern Trail, a 65 mile, multi-use greenway in development from Kittery to South Portland, and is maintained in collaborative effort of the City of South Portland and the Eastern Trail Alliance. Nationally the Greenbelt is also designated route for the East Coast Greenway that one day hopes to extend 3,000 miles from Key West, Florida to Calais, Maine.
The entirety of the Eastern Trail is built to ADA standards. The trail surface varies between pavement and stone dust/gravel; the Greenbelt Walkwalk section is all paved. Most of the trail is 10-12 feet wide, with some sections with an 8-foot width. There is a 30-inch opening between the bollards at entrances to keep out motorized vehicles, but wide enough to allow access for wheelchairs.
Trail Manager
Visit South Portland Parks and Recreation or Eastern Trail Alliance online for more information or contact:
Eastern Trail Alliance
PO Box 250
Saco, ME 04072
Phone: (207) 284-9260
info@easterntrail.org
View website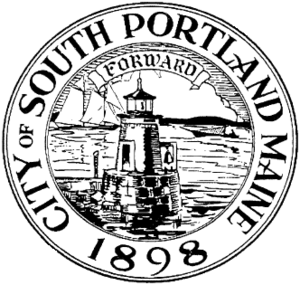 South Portland, Parks and Recreation
21 Nelson Road
South Portland, ME 04106
Phone: (207) 767-7670
View website