Description
Visitors will find a network of well maintained trails for all accessibility levels at the Refuge. Three of the trails, Charlotte, Woodcock, and Greg's Pond, have interpretive panels highlighting species, habitats, and refuge management. Two trails are groomed in the winter for cross-country skiing. Five trails are located in the core wilderness area where all vehicle traffic (including bicycles) are prohibited, providing a remote wilderness experience.
The Woodcock Trail, located off the Headquarters Road is a paved, 4+ foot wide, fully accessible trail.
The trails and service roads across the Refuge have gentle grades, while the refuge's landscape is varied, with rolling hills, large ledge outcrops, streams, lakes, bogs, and marshes. A northern hardwood forest of aspen, maple, birch, oak, spruce and fir dominates the upland. Scattered stands of majestic white pine are common.
Read about MTF Accessibility Ambassador Enock Glidden's visit to the Refuge using his wheelchair at MTF Stories.
Other Information
Moosehorn is the easternmost National Wildlife Refuge in the Atlantic flyway, a migration route that follows the east coast of North America, and its primary purpose is to protect wildlife, including migrating waterfowl, wading birds, shorebirds, upland game birds, songbirds, and birds of prey. The Baring Division covers 17,200 Acres and is located southwest of Calais. More than 4,600 acres are protected as a National Wilderness Area.
Camping, campfires, and motorized vehicles are not permitted on the refuge. Motorized vehicles and and mechanical transport (bicycles) are not permitted in the Wilderness Areas.
Cobscook Trails Project
The trails on Moosehorn National Wildlife Refuge are part of a larger network of hiking trails in known as Cobscook Trails. Cobscook Trails is a cooperative project of conservation landowners and community partners that seeks to expand opportunities for nature-based recreation and tourism in eastern Washington County. The group produces "Cobscook Trails: A Guide to Walking Opportunities around Cobscook Bay and Bold Coast Region," a 55 page booklet describing walks on 19 area properties. Find more information about Cobscook Trails, including how to purchase the guidebook, visit: The Cobscook Trails Project.
Trail Manager
Visit Moosehorn National Wildlife Refuge online for more information or contact: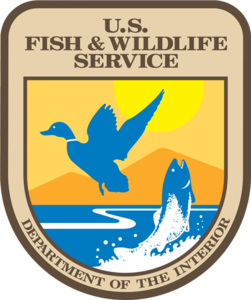 Moosehorn National Wildlife Refuge
103 Headquarters Road
Baring, ME 04694
Phone: (207) 454-7161
william_kolodnicki@fws.gov
View website