Description
Passamagamet Lake is a large, secluded lake connected to the West Branch Penobscot River near Ambajejus Lake. The lake is about 2.3 miles long, with a wide sandy beach backed by a large marsh on the east end and a narrower west end with a couple of sheltered backwaters. The sandy beach is a popular day-use and overnight destination for motorized and non-motorized watercraft.
For paddlers, Passamagamet Lake is most easily reached from a hand-carry boat launch at the Grant Brook Road Bridge over the Penobscot River. The area can also be reached by paddling across Ambajejus Lake from the Spencer Cove public boat launch. This would add about 7 miles of paddling, round-trip.
Paddlers interested in a longer trip should consider adding Passamagamet Lake to other destinations along the Penobscot River Corridor. See the Maine Trail Finder connector trail posting for the West Branch Penobscot River for more information.
Trail Manager
For more information, contact the Katahdin Area Trails: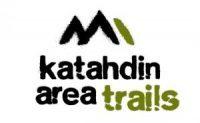 Katahdin Area Trails
PO Box 669
Millinocket, ME 04462
Phone: (207) 723-5438
info@katahdinareatrails.org