Description
This trail is a part of a network of multi-use trails around Prescott Fields on the University of Maine, Farmington campus. The trail is six feet wide, with a surface of crushed rock, providing a firm and stable surface for individuals with wheelchairs and mobility issues, older adults, and families with strollers and small children. The trail was built to meet national standards and provide gentle grades. The maximum grade is a section of about 200 feet long at 7.5% grade.
Beginning at the south end of Front Street, the trail meanders through a silver maple forest, crossing a wooden bridge, and leads to a local swimming hole on the Sandy River. From there the trail continues on to connect to the public parking area near Narrow Gauge Cinemas.
Read Enock Glidden's trip report from visiting the Prescott Field Accessible Trail with his wheelchair at MTF Stories.
Trail Manager
For more information, visit the University of Maine, Farmington website or High Peak Alliance website, or contact:

University of Maine Farmington
111 South Street
Farmington, ME 04938
Phone: (207) 778-7267
gina.oswald@maine.edu
View website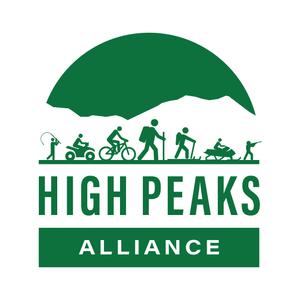 High Peaks Alliance
PO Box 987
Farmington, ME 04938
Phone: (207) 491-2750
brent@highpeaksalliance.org
View website