Description
The Presque Isle Bike Path is a 5-mile walkway running through the city of Presque Isle. The path is paved and is optimal for walking, jogging, and biking. The path is plowed in the winter by the Presque Isle Parks and Recreation Department, so it is accessible year-round.
The path passes through the Riverside Park in downtown Presque Isle; the University of Maine at Presque Isle campus and its wind turbine; Pine Street Elementary School where access to the Mantle Lake Park takes only couple of minutes; the little Downing Park; Presque Isle High School; and Zippel Elementary School before heading north to North Street.
Mary's Mile, named for former Presque Isle resident and philanthropist Mary Smith who funded the project, was added to the bike path in 2000, and circles Riverside Park and its recreational facilities. Mary's Mile begins behind the Sargent Family Community Center, crosses the street to go around the Presque Isle District Court, crosses Riverside Drive, and then travels along the river going by the playground area and baseball field.
Amenities along the length of the bike path include sheltered and open benches, a picnic area at the Riverside Park by Presque Isle Stream, and two playgrounds (one is located at the Riverside Park and the other is in Pine Street Elementary School). Dog waste bags are provided along the length of the path free of charge.
Read about MTF Accessibility Ambassador Enock Glidden's visit to the bike path using his wheelchair at MTF Stories.
Trail Manager
Visit the City of Presque Isle's Recreation and Parks Department online, or contact: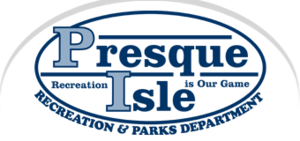 City of Presque Isle
Recreation and Parks Department
270 Main Strett
Presque Isle, ME 04769
Phone: (207)-764-2545
info@pirec.org
View website