Description
Quarry Road Recreation Area so far includes 6.5 miles (10 kilometers) of groomed cross-country ski trail loops, 2.5 miles of snowshoe trail, and a sledding hill for winter activities. The trails during non-winter months are used for a variety of activities including walking, running, mountain biking and more.
The principal ski trails are 16-18 feet wide, while Quarry Road itself is 25 feet wide. Miles of ski trails through the woods and in open fields are groomed for winter recreation. In other seasons all trails can be used for mountain biking or hiking. Great views abound of Messalonskee Stream on one side, the steep hillside on the other, with impressive woodlands throughout. Friends of Quarry Road (501 c3), along with the Central Maine Ski Club, assist the City in planning a variety of events throughout the year, the biggest of which is the Winter Carnival, at the beginning of February. Snowmobiles and ATVs are permitted on Quarry Road proper.
Other Information
The Quarry Road land was purchased by the City in 2008. Most of the land was part of the former Colby College ski slope. Ski trails designed by John Morton were laid out and cut in 2009, and opened for use in the winter of 2009-10. Plans are being laid to expand the list of uses to which the Recreational Area can be put, with competition ski trails, a community building, single-double track mountain bike trails, and other attractions. Watch for the next thrilling installment!
This set of trails we hope will eventually extend along Messalonskee Stream all the way to Oakland. Quarry Road will also connect through city streets to Head of Falls on the Kennebec and across the historic 2-cent bridge to Winslow. Special thanks go to Waterville City Manager, Mike Roy and Dr. John Koons, whose vision spurred the revitalization of this splendid resource. Funding has been from private sources, City of Waterville, and Department of Conservation.
Trail Manager
Visit Friends of Quarry Road online for more information, or contact: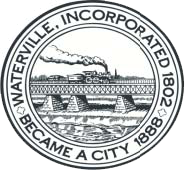 City of Waterville
6 Wentworth Court,
Waterville, ME 04901
Phone: (207) 680-4744
View website