Description
This route features several Class II rapids, along with stunning views of mountains in the distance. Best paddled at higher water levels, the winding river alternates between shallow waters and deeper pools with cut banks and sand bars opposite each other.
Soon after putting in at the Strong Legion Field Ballpark, there is a Class II rapid. The river then becomes calmer, with only a few Class I rapids and quickwater. About a mile before the take-out point, there is an easy ledge drop on the right fork around a large boulder in the middle of the river, which can be paddled 10 to 20 feet from the right shore.
There are multiple places along the course where the river splits and rejoins, which may offer faster routes depending on the water level. It is recommended to scout these routes or seek local knowledge before race day, since they can sometimes be blocked by strainers.
The race finish and take-out point is found on the right side of the river after Fairbanks Bridge on ME-4. There are two trails up the bank leading to a baseball field and parking. To extend this paddle, continue on to take-out points further downstream in Farmington or Farmington Falls.
Flow information: There are two river gages on the Sandy River. Generally, if Madrid Sandy River Gage (upstream) is above 350 cfs, the river is runnable in a composite boat. Gage heights between 4.8 and 15.0 feet at the Mercer Sandy River Gage (downstream) also indicate a good level to paddle.
Other Information
The Sandy River Race is one of the later races in the spring whitewater river race season in Maine and is organized by the University of Maine at Farmington's Mainely Outdoors program. It is usually held on a Sunday afternoon in late April or early May.
A downloadable map of the route is available at the Northern Forest Canoe Trail website (free for members!).
Trail Manager
Information on this paddling route is provided by the Northern Forest Canoe Trail and Maine Canoe & Kayak Racing Organization (MaCKRO). MaCKRO promotes paddling & racing for paddlers of all ages and abilities throughout Maine and New England. Join MaCKRO to help expand the sport of racing canoes, kayaks, and SUPs.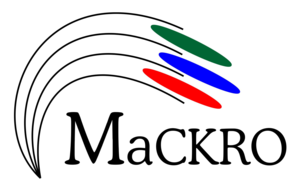 Maine Canoe & Kayak Racing Organization (MaCKRO)
ailih186@gmail.com
View website
Northern Forest Canoe Trail
PO Box 565
Waitsfield, VT 05673
Phone: 802-496-2285
Fax: 802-329-2239
info@northernforestcanoetrail.org
View website