Description
The wide and level trail at Valentine Farm is a universally accessible trail and is perfect for strollers, wheelchairs, walkers, and anyone looking for a non-strenuous meander or bike ride through a mixed forest and along open fields. The gravel surfaced trail is mostly 5 feet wide, with short (10 feet or less) sections that are 3 feet wide. The trail consists of an East and West loop, the entrance for both is available from the parking lot.
The West Loop is flat with a maximum grade of 2%. It includes a wheelchair accessible picnic table that overlooks the Androscoggin River.
The East Loop has a 30-foot long stretch with a grade of 9%, and a 20-foot long section with a grade of 15%. Plentiful wild blueberries can be found in the field it circles.
To read about Enock's experience using a wheelchair on these trails in MTF Stories, click here.
Trail Manager
For more information, please visit the Mahoosuc Land Trust website or contact: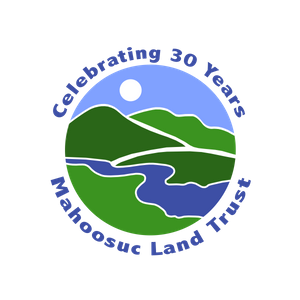 Mahoosuc Land Trust
PO Box 981
162 North Road
Bethel, ME 04217
Phone: (207) 824-3806
info@mahoosuc.org
View website