Description
The Asticou and Jordan Pond Trail is an easy stroll through the forest. It crosses the carriage road twice before the junction of the Penobscot Trail on the right. The Penobscot Trail ascends the south ridge of Penobscot Mountain crossing the carriage road three times. The forest opens several times to provide vistas and excellent views of Little Long Pond and the outlying islands. Halfway up the ridge, just past the Spring Trail junction, the Penobscot Trail become exposed following cairns and blue blazes on open granite. This section of the hike provides views of Jordan Pond and the surrounding mountains. From the summit of Penobscot, the hike continues north as the trail descends briefly into the forest, passing Sargent Pond before starting the ascent toward Sargent Mountain. The Penobscot Trail terminates at the junction of the Sargent South Ridge Trail. Turn right to reach the summit. The hike to the summit is on open granite, once again, providing panoramic views. Somes Sound can be seen from the summit. Retrace the Sargent South Ridge Trail, continuing past the Penobscot Trail junction. The trail descends and ascends before reaching the summit of Cedar Swamp Mountain, a short side trip off the Sargent Mountain Trail. The Sargent Mountain Trail then descends the forested ridge, from which there are views of the The Amphitheater ( the valley east of the trail) and outlying islands. After crossing the carriage road, the trail ends at the junction of the Asticou and Jordan Pond Trail. Turn left at this junction. The Asticou and Jordan Pond Trail is a fairly level, forested hike back to Jordan Pond.
Other Information
Dogs are allowed on the trail on a six foot leash.
Geocaching is prohibited within Acadia National Park; however, the park does sponsor an EarthCache Program for those seeking a virtual treasure hunt!
Trail Manager
Visit Acadia National Park online for more information or contact: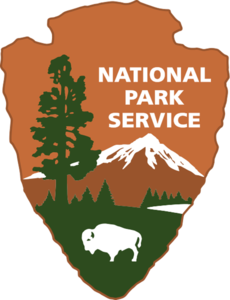 National Park Service, Acadia National Park
PO Box 177
Bar Harbor, ME 04609
Phone: (207) 288-3338
acadia_information@nps.gov