Description
Parking lots for this trail have been closed by the City of Portland in order to promote social distancing during the COVID-19 pandemic.
The Back Cove Trail is a 3.5 mile loop ideal for walking, running, biking and dog walking. providing beautiful views of the Cove, harbor, and downtown. Near Turkey Bridge the trail connects to both the Eastern Promenade and the Bayside Trail allowing for a continued trail experience. The paths are stone dust and paved surfaces that are mostly flat, with only a slight rise along the stretch of the Back Cove Trail that parallels I-295.
There are several benches and three seasonal water fountains (for people and pets) along the trail, and there are distance markers along its route in both miles and kilometers. Portable toilets are available in the parking areas at Preble Street Extension and Payson Park.
Other Information
The Back Cove Trail is a public park owned and managed by the City of Portland.
Trail Manager
Visit Portland Trails online for more information and a printable map or contact: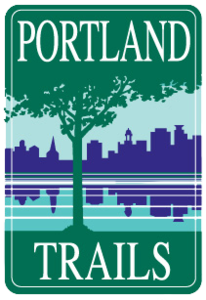 Portland Trails
305 Commercial Street
Portland, ME 04101
Phone: (207) 775-2411
info@trails.org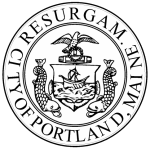 City of Portland, Department of Public Services
55 Portland St.
Portland, ME 04101
Phone: (207) 874-8493