Description
First Debsconeag Lake is a 1.6-mile long lake within The Nature Conservancy's 46,271 acre Debsconeag Lakes Wilderness Area. The lake is connected to the West Branch Penobscot River by a narrow channel. In order to reach the lake, paddlers must travel from the boat launch through several braided river channels. First time visitors should print a map to assist with navigation.
First Debsconeag Lake has three campsites on the east end, each with their own private sandy beach. On the west end, there is one campsite and a portage trail accessing Second Debsconeag Lake. All campsites have fire rings, picnic tables, and pit toilets. Day-use and overnight visitors to these campsites should use leave-no-trace ethics to reduce their impact and preserve a primitive natural experience for the next visitor.
The Ice Caves Trail can be accessed on the north shore of Debsconeag Lake, a few hundred feet below a rocky outcropping visible from the lake. A small sign marks where the trail meets the lake. The sign is easy to miss, so pay close attention or bring a GPS showing the trail location. The Ice Caves are less than a half mile from the lake.
Paddlers seeking an extended trip may paddle into the Debsconeag Deadwater and the West Branch of the Penobscot River. See the Maine Trail Finder connector trail posting for the West Branch Penobscot River for more information.
Other Information
Debsconeag means "carrying place," named by native people for the portage sites where they carried their birch bark canoes around rapids and waterfalls. The Debsconeag Lakes Wilderness Area contains the highest concentration of pristine, remote ponds in New England, as well as thousands of acres of mature forests.
Preserve Guidelines:
Hunting and fishing are allowed according to state laws and regulations.
Vehicles are restricted to designated roads; ATVs are not allowed anywhere on the property.
Mountain bikes are not permitted on hiking trails.
Horses, pets, and other domestic animals are not permitted.
Fires are allowed by permit only in existing fire rings at designated locations. Use only dead and down wood.
Do not collect or remove plants or animals.
Camp only in designated campsites. First come first served. No reservations or fees required.
Camping at any one site is limited to a two week maximum stay.
Please use the latrines installed at campsites.
Carry water for washing at least 200 feet away from streams or lakes and use small amounts of biodegradable soap.
Pack it in, pack it out! Remove all trash and leave your campsite looking better than when you arrived.
Trail Manager
For more information, contact the Maine Field Office of The Nature Conservancy: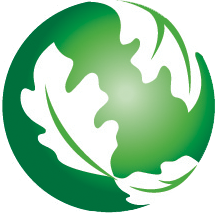 The Nature Conservancy, Maine Field Office
14 Maine Street, Suite 401
Brunswick, ME 04011
Phone: (207) 729-5181
naturemaine@tnc.org
View website