Description
Located behind the Hilton Garden Inn near the Great Falls of the Androscoggin River, West Pitch Park heads north on a gravel path that loops up a hillside with views of the five waterfalls on a platform perched above the the river.
Heading south on the paved path the Riverwalk Trail crosses underneath Court Street in Auburn and continues behind Festival Plaza (look for the huge colorful canopies during the summer and fall months). Canoe rentals are available here in the summer to explore the river on water. The path meanders by the Androscoggin River and provides beautiful views of the Twin Cities, gardens, outdoor art, and benches.
The trail continues to an T intersection in Bonney Park. Heading right here follows a paved path across Main Street in to Moulton Park. Taking a left leads on towards the Lewiston side via the railroad trestle, which spills into Lewiston's Railroad Park, the site of numerous festivals and events. Continuing through Railroad Park north the trail winds through Gateway Park and past Main Street in Lewiston to Veterans Memorial Park with expansive views of Great Falls. The James B. Longley Bridge on Main Street can then be used to cross the Androscoggin back to the starting point in Auburn.
Read about MTF Accessibility Ambassador Enock Glidden's visit to the greenway using his wheelchair at MTF Stories.
Trail Manager
Visit LA Trails, a program of the Androscoggin Land Trust, online for more information or contact: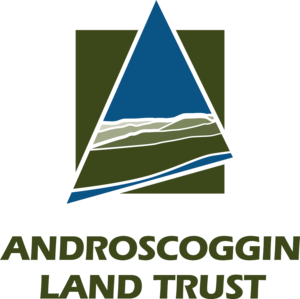 Androscoggin Land Trust
86 Main Street, Suite 201
PO Box 3145
Auburn, ME 04212
Phone: (207) 782-2302
View website