Description
Roosevelt Campobello International Park is a combination indoor and outdoor site that includes the Franklin Delano Roosevelt (FDR) summer home and a 1,133 hectare (2,800 acre) natural area. Natural Area trails wind through and past varied habitats including spruce-fir and hardwood forests, sphagnum bogs, fields, and seashore.
Visitor Centre to Friar's Head (1.0 km, 0.6 miles, relatively easy): This trail is a great introduction to the park and leaves directly from the Visitor Centre. It is a relatively easy and pleasant walk to the observation deck atop Friar's Head which offers panoramic views of Lubec and Eastport on the US side of the border and New Brunswick islands on the Canadian side. The trail is flat for most of its length, with the final leg up a short, steep incline. Along the way it passes through mixed woods, fields, and regenerating fields and provides, seasonally, bird watching during the spring and fall migrations. From the observation deck, either retrace your steps or continue down the trail on the other side of the hill, hike to the gravel road, turn right and walk down the road to to the field to pick up the trail again and return to the Visitor Centre. Depending on tide, a return trip may be made along the beach to the pier below Roosevelt Cottage, and then uphill to Visitor Centre.
At the Visitors Center pick up the brochure, "A Self-guided Tour of the Friar's Head Trail" for an enhanced experience.
Other Information
Footwear for wet and slippery conditions is recommended, especially along trails that follow the shore for part of their course.
Cobscook Trails Project
The trails at Roosevelt Campobello International Park are part of a larger network of hiking trails in known as Cobscook Trails. Cobscook Trails is a cooperative project of conservation landowners and community partners that seeks to expand opportunities for nature-based recreation and tourism in eastern Washington County. The group produces "Cobscook Trails: A Guide to Walking Opportunities around Cobscook Bay and Bold Coast Region", a 55 page booklet describing walks on 19 area properties. Find more information about Cobscook Trails, including how to purchase the guidebook, visit: The Cobscook Trails Project.
IMPORTANT: A valid passport or equivalent is required to cross international borders, including the United States-Canadian border. You must have these documents with you when visiting the park.
Trail Manager
Visit Roosevelt Campobello International Park online for more information and a printable map or contact: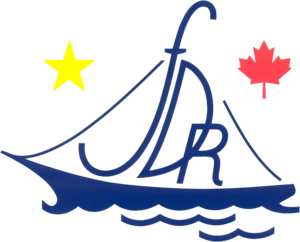 Roosevelt Campobello International Park
PO Box 129
Lubec, ME 04652
Phone: 877-851-6663
info@fdr.net
View website