Description
The trail leaving from the trailhead moderately ascends for the first mile to where it crosses a brook. At this point the trail ascends steeply, and another half a mile brings the users to a deep cleft in the ledge know as Arnold's Well, named for Benedict Arnold and his gallant, but ill-fated, expedition across Maine to attack Quebec. It is usually dry but there may be water in it (non-potable). First Ledges is in another 0.1 miles and is a fairly level section with good views of Stratton and Flagstaff Lake. Continuing for 0.2 miles, the trail then intersects a small side trail (200') which leads to what is known as The Cave, a huge overhanging slab.
The trail comes out into open ledges and, again, ascends steeply to the summit of Cranberry Peak (3213'), 2.9 miles from Curry Road. On the summit, striking views of much of the Bigelow Range, the Crockers, Sugarloaf, and many more mountains can be seen on a clear day. For the day hike and a 5.8-mile round trip, turn back here. The trail continues 1.7 miles past Cranberry Peak to connect with the Appalachian Trail and the rest of the Bigelow Preserve for a considerably longer hike.
This trail was opened in 1934-35 by Game Warden Helon Taylor of Eustis, Maine. Myron Avery, the man credited with getting the Appalachian Trail built, writes in the 1942, fourth edition of the The Appalachian Trail Guide To Maine "Mt. Bigelow [renamed Avery Peak in his honor] is well worthy of several days' exploration."
View BPL's map and guide for the Bigelow Preserve & Flagstaff Lake Public Lands.
Other Information
The Bigelow Preserve is a public land managed for multiple uses including wildlife and timber management along with its recreational uses. Part of the Bigelow Preserve, mostly the upper elevations, lies within a state Ecological Reserves specifically set aside to protect and monitor natural ecosystems.
Do not underestimate the difficulty of hiking the mountains of Western Maine. Be sure to carry equipment and supplies necessary for this undertaking. If you do not have the information or skills, be sure to research and educate yourself in order to have an enjoyable and safe hike. Be very aware of past, present, and predicted weather. Though the preserve is managed only for summer-time uses, winter uses like cross-country skiing, snowshoeing, and winter camping are allowed and popular.
Fires are only allowed in the provided fireplace ring at the Little Bigelow Lean-to. In the state of Maine, it is illegal to build a fire anywhere except within a certified fire ring. Camp stoves are permitted. Camping is not allowed above the tree line (a very delicate and vulnerable area to hike in), please stay on the trail.
The Maine Appalachian Trail Club (MATC) is an all volunteer organization that exists to maintain and protect the 267-mile section of the Appalachian Trail in Maine extending between Katahdin in Baxter State Park and Grafton Notch at ME Route 26. In addition, MATC maintains over 60 miles of side trails as well as a system of regularly spaced shelters and campsites in order that wild, backcountry hiking remains accessible in Maine. MATC publishes The Official Appalachian Trail Guide to Maine, which includes seven maps, please visit their website for information on how to purchase the guide or to learn more about becoming a member of MATC.
Please contact the Bigelow District Overseer by email (bigelow@matc.org) to report any trail or shelter conditions that may require maintenance or special attention.

Natural Heritage Hikes is a project of the Maine Natural Areas Program in partnership with Maine Trail Finder. View the "Cranberry Peak - Bigelow Range Trail" guide online here.
Trail Manager
Visit Maine Appalachian Trail Club or the Maine Bureau of Parks and Lands (detailed trail guide) online for more information or contact: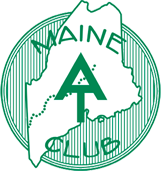 Maine Appalachian Trail Club (MATC)
PO Box 7564
Portland, ME 04112
info@matc.org
View website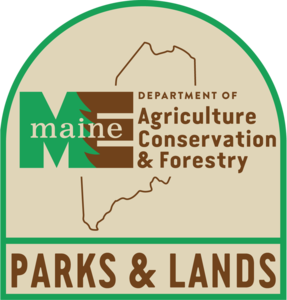 Maine Bureau of Parks and Lands, Western Public Lands Office
PO Box 327
Farmington, Maine 04938
Phone: (207) 778-8231
Tim.Post@maine.gov
View website