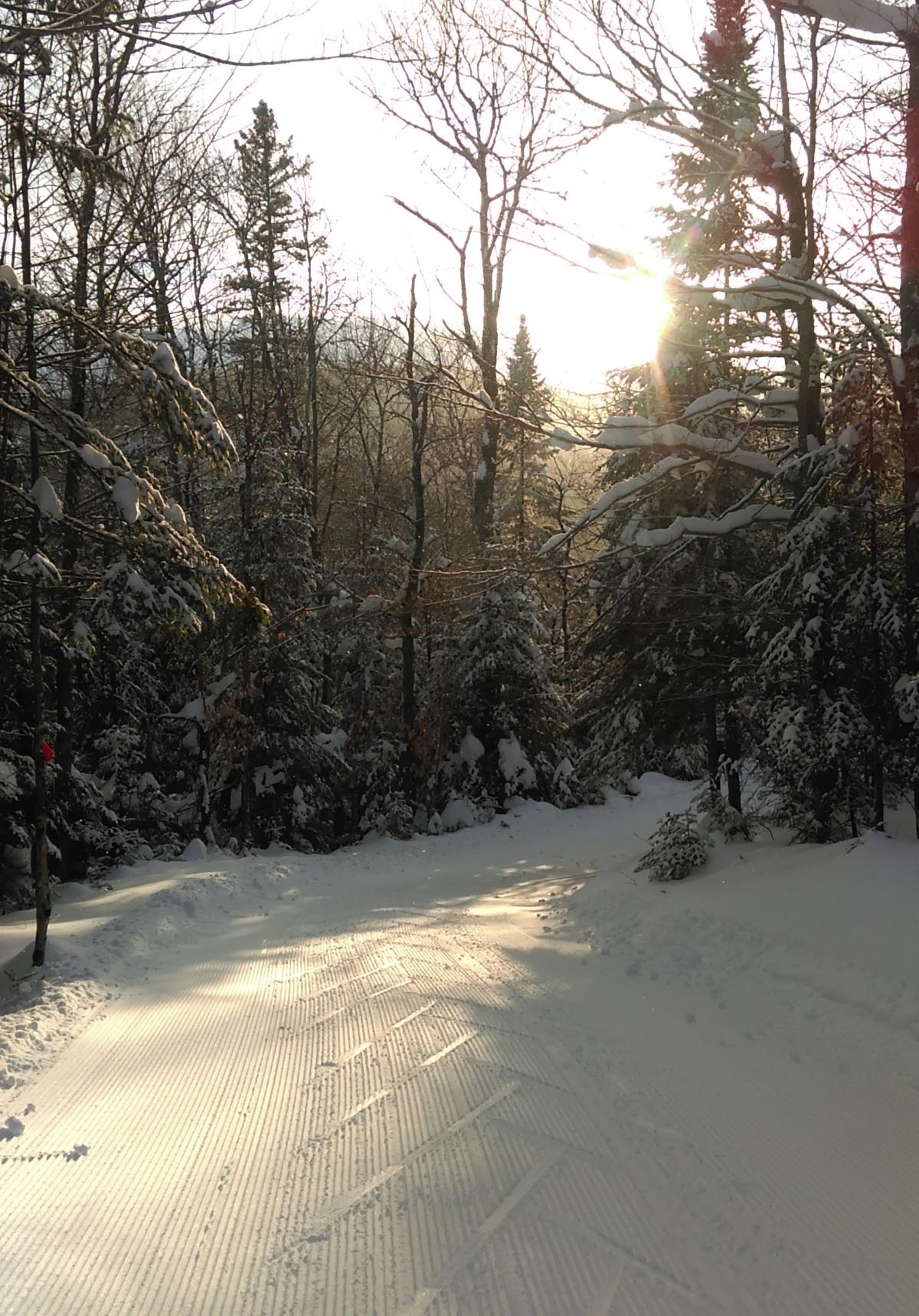 Early snow blanketing much of Maine can only mean one thing -- it is time to strap on the skinny skis and hit the trails! There are wonderful cross country ski trails across the state, but if you are looking for consistently fantastic conditions, hundreds of kilometers of trails of all types and your best chance to glimpse a Maine moose, head north!
Aroostook County has taken full advantage of its long snowy winters with trail systems for all types of winter recreation. From world-class nordic ski systems to community multi-use trails to wilderness trails through Maine's north woods, there are plenty of places to strap on your skis for an adventure up north.
Check out this map of ski trails in the County or keep reading for spotlights on a few top notch trail systems.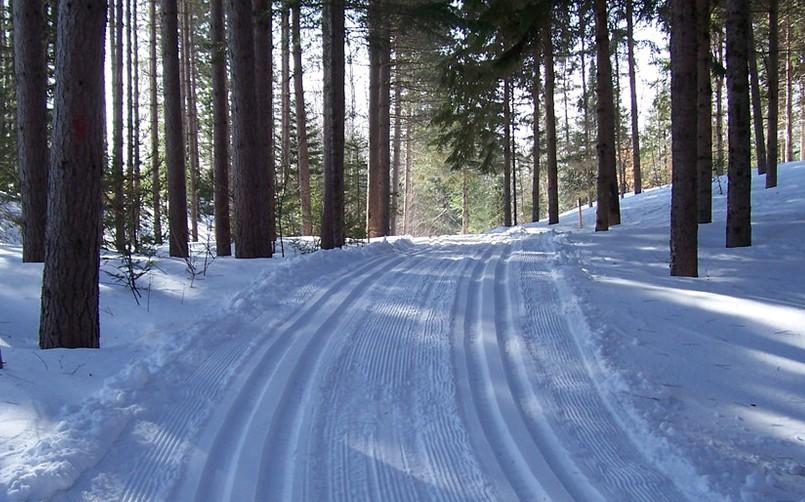 Photo credit: Aroostook State Park
If you like narrower trails that wind through the woods, but still appreciate the ease and speed of groomed tracks, Aroostook State Park has plenty to offer. Maine's oldest State Park has miles of easy, moderate and advanced trails for classic skiing - all groomed with double track. True winter enthusiasts can also enjoy the park's snowshoe trails, ice skating rink, sliding hill and winter camping opportunities. If you get too frosty, stop in at one of the warming huts for cocoa!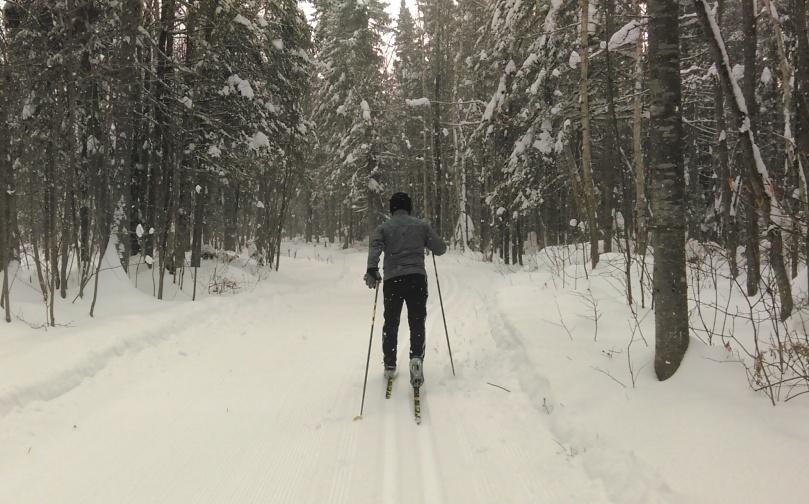 The Fort Kent Outdoor Center has hosted the Biathlon World Cup more than once, and their facilities are world class for expert and novice skiers alike. Skiers can experience the lung-burning climbs followed by the thrilling steep descents on the trails that climb toward the Lonesome Pines Alpine Ski Resort or opt for a mellower glide through the easier trails at Violette Settlement. The center, run by community volunteers, has a constantly updating web cam so visitors can check out the snow conditions before arriving.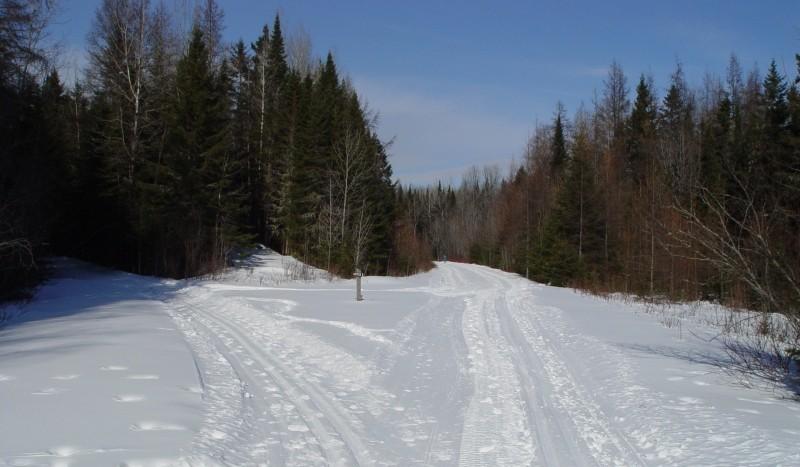 Photo credit: US Fish and Wildlife Service
Aroostook National Wildlife Refuge Trails
The Aroostook National Wildlife Refuge grooms trails at the Visitor Center and at West Gate for skiing. Mainly flat and wide, the refuge trails are perfect for an easy kick and glide through the woods. You may even be lucky enough to see some of the wildlife who make the refuge home - just make sure to keep your distance and stay quiet. Winter is stressful for many animals who don't have the advantage of skis or a toasty wood stove to return to at night.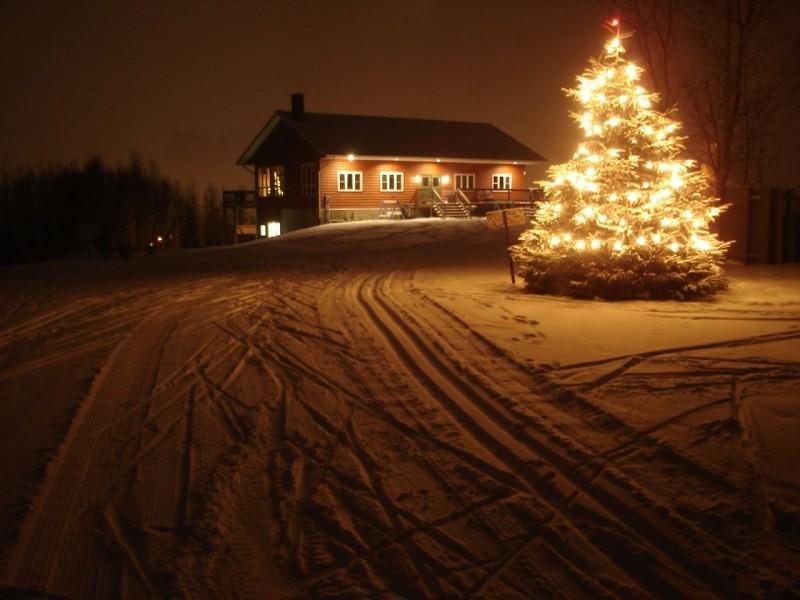 Photo credit: Four Seasons Trail Association
As its name suggests, the Four Seasons Trail Association manages trails for all four seasons, but with winter lasting 6 months, the ski trails may take the cake. The 14 km of groomed trails branch out from the Four Seasons lodge and offer fun for skiers of all experience levels. For visitors who would prefer to stomp rather than glide, snowshoe trails loop in and around the ski trails. Plan to visit during one of the community-led non-profit's events or races!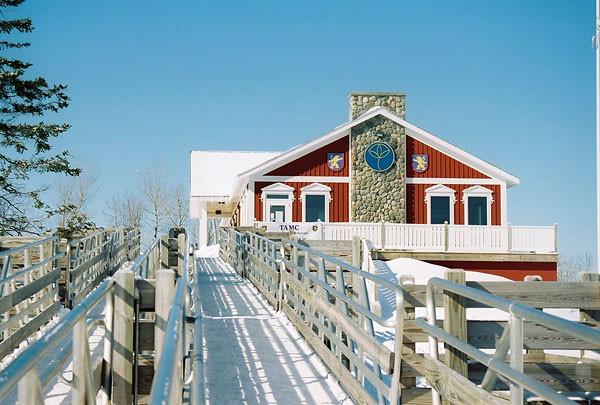 Photo credit: Go Aroostook!
At the Nordic Heritage Center, skiers can swoop through the steep hills and tight turns of the advanced and moderate trails on the west and north side of the network or tour through the more mellow terrain on the east and south side. Either way, they will enjoy gliding over beautifully groomed trails through the wintery fields and forests. With a couple warming huts out on the trails and a large and welcoming lodge, the Nordic Heritage Center is a great place to spend a winter day!
Plan a trip this winter to visit these ski areas and others across the county from Linneus to Eagle Lake. Do you know about a hidden gem that isn't on our map? Let us know! We are always looking to add new trails!
Where is your favorite place to ski in the County? What are the conditions like out there?
Tell us below in the comments!