Description
With the exception of a few short flatwater sections, the entirety of Chandler Brook can be paddled at high water levels only in the spring or after significant rainfall.
Sections of Chandler Brook:
Runaround Pond to Poland Range Road. Begin by launching at the Runaround Pond Recreation Area and paddle downstream to the Old Chandler Mill Dam. Then portage on river left along the walking trails and rejoin downstream of the dam. From below the dam, Chandler Brook is flatwater to Poland Range Road. It is easily paddled in either direction, including launching at Poland Range Road, paddling upstream to the dam, and returning to the same launch. At low water, the trip is best done in this upstream direction. Some beaver dams and strainers (downed trees) can be a challenge just downstream from Runaround Pond, but the trip is surprisingly remote and pristine.
Poland Range Road to Elmwood Road. This section of Chandler Brook can be paddled only during spring high water or after heavy rain. To determine water levels, stop on Lawrence Road in Northn Pownal and take a look at the river as it runs parallel to the road. If the water is high enough to run those rapids, the water is high enough to run the entire brook. The most fun rapids are just downriver from the Bradbury Corridor trail bridge crossing the stream below Sweetser Road. Bridges at Poland Range Road, Lawrence Road, and Elmwood Road have ample access and safe shoulders, allowing paddlers to adjust trip length. Please respect any private property postings at bridges; all bridges have enough public access if you hug the bridge abutments.
Not Recommended - Elmwood Road to East Branch Chandler Brook. This section is not recommend for most paddlers. In 2017, significant major strainers (downed trees) make it very frustrating to paddle the brook between Elmwood Road and Chadsey Road or from Milliken Road to the confluence with the East Branch of Chandler Brook.
East Branch Chandler Brook to Royal River. The lower-most reaches of Chandler Brook can usually be paddled upstream and back by starting and ending at the hand carry boat launch at Old Town House Park on the Royal River at Route 9. In the middle of this segment, the North Road bridge creates a short rapid that can be waded upstream at most water levels or paddled upstream at higher levels. Strainers above the confluence with the East Branch Chandler Brook block upstream travel prior to reaching Milliken Road.
Caution: All sections of the stream have some strainers (downed trees) that might require a short portage with steep banks. Stream conditions vary considerably from year to year, and from storm to storm.
Trail Manager
Visit Royal River Conservation Trust online for more information or contact: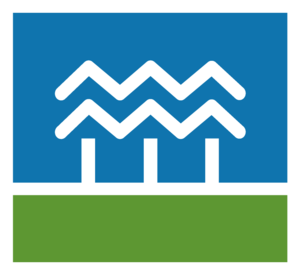 Royal River Conservation Trust
PO Box 90
52 North Road
Yarmouth ME 04096
Phone: (207) 847-9399
info@rrct.org
View website